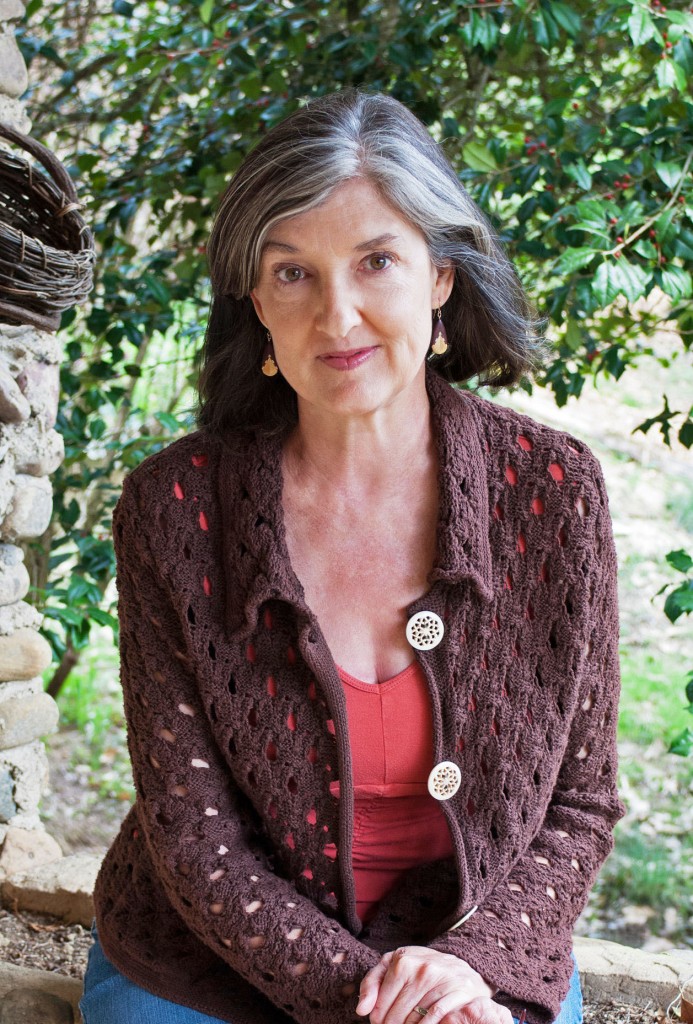 Writing, Barbara Kingsolver says, is 2 percent magic and 98 percent work.
Kingsolver talked about the magic and the work during a recent appearance in Portland as part of a Literary Arts' lecture series.
Literary Arts officials pestered Kingsolver for years before she accepted their invitation to speak in one of the organization's annual author lectures. She's been the group's most requested author bar none, Literary Arts officials have said.
It's easy to see why. Dressed in a bright orange tunic, black leggings and brown boots, Kingsolver mesmerized a SRO audience of more than 2,770 at the Arlene Schnitzer Concert Hall for 90 minutes last Friday night, discussing her latest book, Flight Behavior: A Novel, writing, her career, the author as activist, and more.
About that magic. When Kingsolver first started thinking about the book that would become Flight Behavior, she says she woke up one morning with a vision about a major biological event. It was a crazy, fact-defying event, like many dreams are. But it got her thinking about whether such an alteration of how the world works – an alteration due to climate change – really could happen, and what the results would be if it did. "Ooh, if that happened, it'd be a novel," she says she remembers thinking.
That was the magic.
The work came in researching the scientific roots of the event, talking to scientists, and then coming up with a story to fill in what would happen to the people and community surrounding it.
Here are some other writing lessons from Kingsolver's talk:
1. For a novel to be good, it needs to be simultaneously timeless and new. The best works of fiction, Kingsolver says, tackle timeless issues, such as the difficulty of communicating with people who are different from you. At the same time good novels address universal problems or truths, they also need to include an element of the new, something that's never been addressed before. In the case of Flight Behavior, that something new is climate change, "which historically hasn't been the subject of fiction," she says.
2. For characters to ring true, you have to love all of them, even the bad ones. As a writer, you'll never be able to completely commit to a character unless you can put yourself inside their head. To do that, you have to love them, or at least sympathize with them – even characters that are pure evil. "You have to so you know what it's like to be them," she says. "Everyone in a novel thinks that they're the good guy." She empathizes by imagining "that I'm their mother."
3. Lean heavily on the "Delete" key. Don't be so in love with your rough drafts you can't distinguish good writing from bad. Computers have made hiding mistakes a lot easier, she says. "Archivists of the future will never know how bad your first drafts were."
4. Never show them how hard it really is. Writing is like ballet, she says. "A ballerina looks like she's levitating, but look at her feet and they're bleeding."
5. At some point, stop showing people your unpublished work. If you're starting out, it's a good idea to share what you're writing with your husband, wife, writer friends or anyone whose opinion you trust. "You should listen to everybody. If they tell you it stinks, it probably does." But at some point you need to start believing in yourself. "You're the authority, you need to write from a place of authority," she says.
6. Writer shouldn't shy away from taking up social causes. It seems strange that everywhere in the world but the United States, people look to artists to be arbiters of social change, to show not what the world is but what it could be. Here, she says, "It's like art and politics got a divorce in the 1950s."
Read the New York Times' review of Flight Behavior: The Butterfly Effect.
Read more from Kingsolver on writing and her approach to fiction here: About Writing, Barbara Kingsolver, The Authorized Site
[Barabara Kingsolver photo by David Wood.]