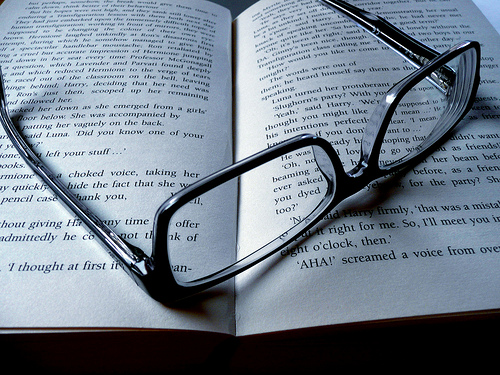 In this guest post, freelance translator Lise Capitan explains practical techniques for checking your writing.
You finally finished a writing assignment. Before delivering or publishing it, you need to proofread it thoroughly.
If you know the saying, "Spoken words fly away, written letters remain," you know what a bad impression poorly edited writing can leave. As a professional translator, I'm used to editing my own work before delivering to clients. In fact, I do it every day.
Here are some tips for proofreading that I've used over the years:
1. Manage your time.
Be careful with deadlines. Give yourself enough time to proofread, as it's the finishing touch that leaves a lasting impression on readers. The best way to proofread is to look at the text with fresh eyes. To do this, you need to have time.
When you work on long projects that could take several days to proofread, do a little bit every day. Pick a time of day when you are most focused. For me, that's in the morning. This way, you'll get to the end of your project having your work almost entirely proofread. What a relief!
2. Create a comfortable reading environment.
Make the conditions right for examining your work. The more comfortable you are, the more you'll be able to spot the tiniest mistakes. Some writers print out copy before proofing it. If you're reading something that's really long, you might want to just read it on screen.
To make reading as comfortable as possible, adjust your computer's screen settings. Position the Windows task bar vertically on the left of your computer screen. This way, you can read from the top to the bottom of the screen without interruption. Use the zoom feature to make the font really big. Try not to scroll too often; to read well, your eyes need a static text, like on paper. Another option is sending the document you're proofing to your e-reader or cell phone. Reading your copy on a screen that different but still familiar and comfortable might help you catch more typos.
3. Read the text out loud, or have someone else read it.
Ideally, you can find someone to read the text out loud to you. That way, someone else's eyes are on your words at the same time that you're listening for repetitions or spots that don't flow. It's not always easy to find someone willing to do this. The good news is you can also get a robot to do it instead. By robot I mean software that can turn text into speech. I use Dragon Naturally Speaking. I listen to it on headphones and simultaneously read and correct. Of course, a robot isn't as good as a real person, but it's better than nothing.
4. Use two spell-checkers.
To avoid the most common spelling mistakes, use two spell-checkers. The spell-checker that comes with Microsoft Word is good. But it's smart to use a second, if only to double check, especially since very often, different spell-checkers find different things. For French, I use Antidote. I've heard that Whitesmoke isn't bad for English.
A client once asked what my proofreading secret was because the copy I delivered was always free of misspellings, unlike work turned in by other translators. That positive feedback proves it's worth investing the extra time and resources it takes to properly proofread assignments.
What are your tips for proofreading your work? Please share by leaving a comment.
Lise Capitan translates from English and Spanish into French, and writes in French. For the past decade, she's specialized in translating video games and literature. Read more on her blog or catch her on Twitter or Facebook. 
[Photo by photosteve101]