To do good writing, read good writing. Here's the good writing I've been reading this week:
It's not fair. How can one person be so good at two things?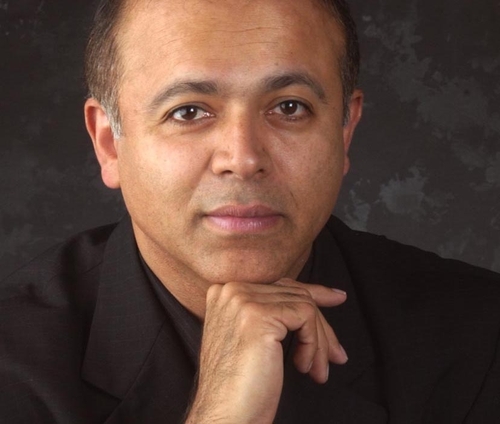 Abraham Verghese is a doctor and a writer. As a doctor, he's good enough to be a professor at Stanford's medical school. As a writer, he's good enough to have had essays published in The New Yorker and penned two well-received nonfiction books. Then there's the novel that's made him famous, Cutting for Stone, his semi-autobiographical account of an Indian boy growing up in Addis Abbaba in the 1950s and 1960s before coming to the United States for his medical residency.
I heard Verghese speak last night at Portland's Literary Arts author lecture series. He's as captivating in person as he is on the page. You can tell he's a teacher: he spoke extemporaneously for more than an hour and walked around the stage instead of hiding behind the podium. He recited lines from Of Human Bondage and William Carlos Williams. He told stories about growing up in Ethiopia to Indian parents, working with AIDS patients as a young doctor in Tennessee, leaving medicine briefly to attend the famous Iowa Writers Workshop, and getting a job at a hospital in El Paso, Texas, that would give him room to write.
I guess that makes three things he's good at: medicine, writing and speaking.
He spoke a lot about writing. I'm saving some of what he shared for another post. But here's a taste.
On fiction: "Fiction is a great lie that tells the truth about how the world is." Want an example: Uncle Tom's Cabin. "It ended slavery in this country, that's how important fiction is."
On nonfiction: "Nonfiction outsells fiction 10 to 1. What nonfiction has going for it is that it's really happened, and readers are interested in that. With fiction, you have to work 20 times harder to make it believable."
On how he fits writing into his schedule: "There's something absolutely holy about work, it's my inspiration to write."
On how long it takes him to write: "It took me eight years to write Cutting for Stone. Joyce Carol Oates has probably written two books since breakfast."
Verghese is working on his next book, which he says will be set in the Christian area of Kerala in southern India where his parents were born. But don't ask him exactly what it's going to be about, or when it'll be finished. When people ask about his next book – which happens a lot – he says his first reaction is, "What about the last one?"
Other writing instruction and inspiration from this week:
Roy Peter Clark
The April issue of the American Society of Journalists and Authors newsletter features a Q&A with the Poynter Institute writing instructor, who's been helping students since 1979. Clark has written more than two dozen books, many of them on writing, and writes the organization's weekly Writing Tools newsletter (which is worth reading, sign up!).
I won't crib too much from Clark's interview – ASJA would probably frown on revealing more than a few lines from what's supposed to be a members' only newsletter. However, I wanted to share a few of his writing tips that I found to be especially relevant:
On teaching student writers and old pros: "The student and the master both worry about their work. They both struggle to find things to write about. They both procrastinate. They both have a hard time with the research. They both resist editing and criticism."
On improving your writing: "Go on a diet! Get some exercise! Get out of the chair and move! It may sound like I'm kidding, but I'm not. I'm stuck in the chair so often that I've got pains in my neck, shoulders, lower back, wrists, you name it. Those physical ailments take a toll on your writing."
On endings: "I always look at my last paragraph and ask myself: 'What would happen if you cut this?' In journalism, we often talk about burying or hiding the lead of the story, but we can also bury the ending. I'm always looking for a natural ending place, and these days I look for it earlier and earlier."
Gay Talese
The literary journalism pioneer spoke as part of the Harvard's Writers at Work series recently and some of his remarks were reprinted in the spring 2012 volume of the school's Nieman Reports. Here are the bits I loved best, because they show that even a famous writer struggles with the frustrations that dog the rest of us:
On the writing process: "In one way I can say I waste a lot of time; it's part of my occupation; I'm an occupational time waster because so much of what you do doesn't immediately measure up."
On getting better with experience: "I don't think I've learned anything in terms of technique. It's as hard now as it was for me then."