Today's post is from Jennifer Lawler, acquisitions editor/imprint manager for Crimson Romance, launching in June 2012. If you're interested in finding out more about writing for Crimson Romance, read these submission guidelines. Follow Crimson Romance on Facebook and on Pinterest.
When I told my friends and colleagues that I had been asked to launch and manage Crimson Romance, the new romance ebook imprint from Adams Media, I was immediately deluged with  emails that said something like, "That sounds like so much fun! I'd love to try my hand at writing a romance!"
It is fun writing romance (in addition to editing the Crimson Romance line, I also write romances under a pen name). But it's also a lot harder than it looks. Want to give it a try?
Here are some tips for making sure you don't make newbie mistakes:
1. Read in the genre. If your last recollection of reading a romance was thumbing through your mother's copy of The Flame and The Flower, you need to update your knowledge. Contemporary romance is full of smart, kickass heroines who don't put up with heroes who manhandle them. Reading in the genre will also help you see the huge variety of stories you can portray on this canvas – paranormal, historical, erotic, suspense, just for starters – with all kinds of characters, settings, themes, and conflicts.
2. Include a plot that isn't the romance. The romance between your heroine and hero is the focus of the book, but something else has to be going on. For example, the heroine is trying to keep the ranch from being sold, while the hero is trying to find the escaped convict. Essentially, you have the narrative arc of the plot, and the narrative arc of the romance, and they must both reach a satisfying conclusion at about the same time. That's a lot harder than it looks.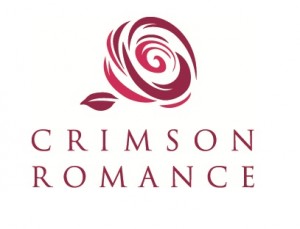 3. Understand basic romance conventions. People who don't read and write in the genre often think romance = love story, but that's only part of the picture. Romance actually = happily ever after. You may have a great story but if the hero dies at the end, sorry, it isn't romance. By the same token, writers sometimes let the main plot of the book overshadow the romance. When that happens, you might have a mystery with romantic elements, but you don't have a romance. Gone are the days when all romance heroines had to be beautiful 18-year-old virgins, but readers do expect to like the heroine and love the hero. They expect to meet the two main characters early in the book. And so on. Learning genre conventions requires more than reading romance novels, though. It also requires thinking critically about what you've read, what the books have in common, and why that might appeal to readers.
4. Focus on motivation and conflict.   Characters have to act in ways that make sense based on who they are and the situations they find themselves in. That is to say, their motivations must be clear – readers must know what their goals are and why they want to reach them. When goals conflict, it creates the pivotal tension of the story. (Conflict – and how it's resolved – is what keeps readers turning the pages.) In a romance, the hero and heroine are in conflict because of their goals. Readers know the story is going to end happily ever after. What they want to know is how you're going to manage that!
5. Let the sensuality shine. If the thought of writing a sex scene makes you burst into laughter, the solution isn't to write romances where the main characters do nothing more than kiss. The solution is to figure out how to write about sensuality in a way that doesn't make you laugh at your own efforts. Readers want to feel the sexual attraction and romantic tension build throughout a romance, even in very chaste romances. Learning how to portray attraction and sexuality in a believable way requires a certain amount of practice. And research is definitely encouraged!
Any WordCount readers write romance fiction? I'd love to hear about it. Please share your experiences in a comment. Thanks!