Today's post comes from Laura Laing, a freelance writer of more than 10 years. The former math teacher – but not a math geek – tapped into her inner evangelist to write Math for Grownups (June 2011, Adams Media). It's a funny but educational journey from the gym, garden and car dealer to the sandy beaches of Waikiki to help show grownups that they can do math. Read more on her blog, Math for Grownups.
I've got good news and bad news.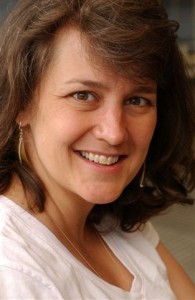 The bad: You do need math, even as a writer. Whether you're reporting on a business, interpreting statistics or managing your freelance career, math is a big deal.
The good: You don't have to like it. The better: Forget about finding cosine or using the quadratic formula. A few basics are all you need. You can start with these:
1. Calculate a percent. You learn that a company's revenue has fallen by $2.5 million over five years. That's a lot of money, right? Well, actually it depends on the company's revenue over the last five years. If total revenue was $5 billion, the company lost 5 percent. To calculate that, divide 2.5 million by 5 billion. But if the company's total revenue over five years was $5 million, the company lost a whopping 50 percent. Using a percent gets to the meat of those numbers.
2. Read a graph. Graphs and charts are great for quickly and effortlessly illustrating data. They're also great for misleading readers, and writers. Scale matters big time; done incorrectly it can make moderate growth look like change of titanic proportions. Pay attention to how the data is displayed. Also, watch out for pie graphs with similar-sized pieces. If you're showing small differences in the data, a bar graph is better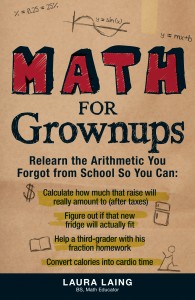 3. Convert units. Conversions come up for most writers, whether you're writing recipes or reporting on the value of the euro.. Don't panic! Use your reporting skills to find an online conversion chart or calculator. Before plugging in the numbers, take a few moments to think things through. Ultimately, calculators are dumb tools that depend on the person using them – garbage in, garbage out.
4. Understand the difference between mean and median. Mean is a fancy, math word for average. To get it, add up the total number of values then divide the sum by the values. To get the median, order the values from smallest to largest. The one exactly in the middle is the median. If two values are exactly in the middle, the median is the mean of the two. Mean and median are called measures of central tendency. In other words, they say something about the center of the data. But it's important to understand when to use one instead of the other. If you have a set of values that includes one or two very small or very large numbers, use median instead of mean. For an example, look at this set of numbers:
4,4,6,7,150
In this case, the median, 6, is a much more accurate representation of the center than the mean, which would be 34.2.
5. Translate your hourly rate to a project fee. A common question from new freelancers – or freelancers branching into corporate work – is "What should I charge for a project?" The answer is part math and part art, and the math part is the easier of the two. Start out by determining your expected hourly rate, which should include profit and overhead. Next, figure out how long the project will take. Then multiply the two – ta da! – and you've got the project fee..
In the end, the math you'll use as a writer is less arithmetic and more problem solving. Don't worry about getting the answer wrong. Instead, shift your attention to how math can help your readers understand your point and help you earn more money.
After all, it's just math.