Today's post comes from Liz Sheffield a Seattle-based freelance writer and contributor to LiteraryMama, The Sun and other publications. Read her blog at Motherlogue.
Two and a half years ago I joined an online writing group. I'd been spending hours surfing the Internet, dreaming of when my writing would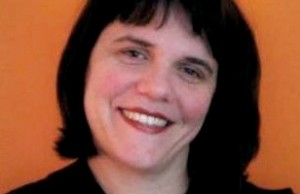 be published. But I wasn't submitting what I wrote. That changed when I joined the group. Like me, the other members were busy moms. But unlike me they were actually submitting to magazines. The group motivation and support kicked me into gear. Since then, I've published articles in a dozen regional parenting magazines and received awards for two of my essays.
Your reasons for seeking out or creating an online writing group may be different. But before you get too far, consider the following. You may not know the answer to all of these questions, but by considering them you'll be closer to creating a group that meets your needs and expectations.
1. Define your goals. The first step in creating an online writing group is defining what you hope to gain – a supportive network, critiques of your work, the accountability to sit down and write, or all of the above? By knowing what you hope to achieve as part of a group, you'll have an easier time making it happen.
2. Decide on a venue. No, you don't need a local coffee shop for an online group. But you do need to consider how your group will connect virtually. WordPress or Blogger allow you to create free, private blogs that can serve as a group's hub. Blogs make it easy to post questions and have discussions. Another option is setting up a private forum on Google Groups or Yahoo Groups. If the group will critique members' work, this format works well for uploading and sharing files. With either option, know that you'll need to dedicate time to administrative tasks such as helping set up members and handling technical issues that could arise.
3. Determine your membership. Next you'll need to consider who to invite to be members. Will they be beginning writers, experienced writers or a mix? Should the group be fairly small, or do you want to gather insights from as many writers as possible? Once you know the type and general number of members you're looking for, you can seek them out. Not sure how to find fellow members? Look to participants from online or real-world writing workshops you've taken or connections you've made at writing conferences. If you participated in the 2011 Blogathon, you have a huge list of potential members. Your members are the most important element of an online writing group, so don't rush this step.
4. Dedicate the time. To gain momentum, you need to dedicate time to your group – just be careful it doesn't dominate your life. For starters, ask everyone to post an introduction. Then make sure you regularly post a thought or question to the group. Through dialogue and shared experience, members will begin to trust one another. That's when the magic begins.
Learn more about existing online writing groups from Squidoo: Review of Free Online Writers' Groups, Critique Groups, and Communities.
If you're in an online writing group, how'd it get started and what do you focus on? Please share your thoughts by leaving a comment.