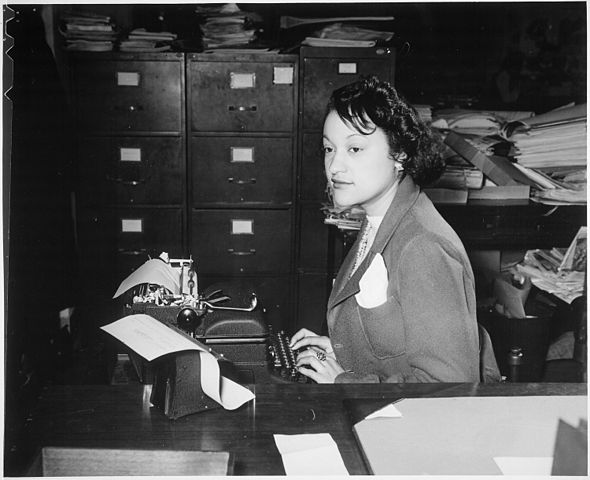 It's back! After a short hiatus, the monthly WordCount Last Wednesday writer chat is back, on Wednesday, Sept. 25, with what I hope will be a lively discussion on how writers and other freelancders can use the service of a virtual assistant.
My guest for the chat will be none other than Jan Udlock, Portland freelance parenting writer turned virtual assistant extraordinaire, and my virtual Girl Friday and assistant blogathon manager for the past two years. Jan will share everything she's learned working as a virtual assistant for writers and other creative types – so tune in for what's sure to be a fantastic discussion.
Everything happens this Wednesday, Sept. 25, at 10 a.m. Pacific time, 1 p.m. Eastern time. Use #wclw to ask a question or see what other writers are sharing.
Using a Virtual Assistant
I've used a virtual assistant off and one for the past two years, mainly during the WordCount Blogathon, but also for story research, finding sources and setting up interviews. Here are some other activities that a virtual assistant could help a freelancer or writer with:
Article or book research
Tracking down experts or other sources to interview for stories
Setting up phone interviews
Researching images for articles or books
Updating a website
Publishing a marketing newsletter
Acting as a first reader on articles or other manuscripts
Proofreading
Managing social media accounts
Cohosting or running Twitter chats, webinars, teleconferences and other live events
Scanning and delivering signed contracts and non-disclosure agreements (NDAs)
Filing, billing or doing other office work
We'll talk about all of that and more during the chat.
We'll kick off the 60-minute chat with a quick round of introductions, and then I'll ask some pre-set questions. Anyone participating in the chat can tweet an answer to any question. Or if you're still new to Twitter and not comfortable doing that yet, feel free to lurk (participate by reading other's questions & answers without asking or answering any yourself).
Joining a Twitter Chat
If you've never participated in a Twitter chat before, don't worry. It's easier than you think. Log onto Twitter account and then search on the hashtag to follow the tweets or add one of your own. Even better, use a Twitter add-on such as TweetChat, which shows all of the chat tweets in a separate window and automatically adds the hashtag to your tweets. Read more here: How to join a Twitter chat.
Think about the questions, get your answers ready, and I'll see you at the #wclw chat on Wednesday, July 31, at 10 a.m. Pacific time/1 p.m. Eastern time.
Here's a little more on the subject to whet your appetite for Wednesday: Getting started with a virtual assistant.
Got an idea for a #wclw chat, or would you like to participate as a guest speaker? Send your idea or bio to me at [email protected].
[Wikimedia photo courtesy U.S. National Archives and Records Administration]