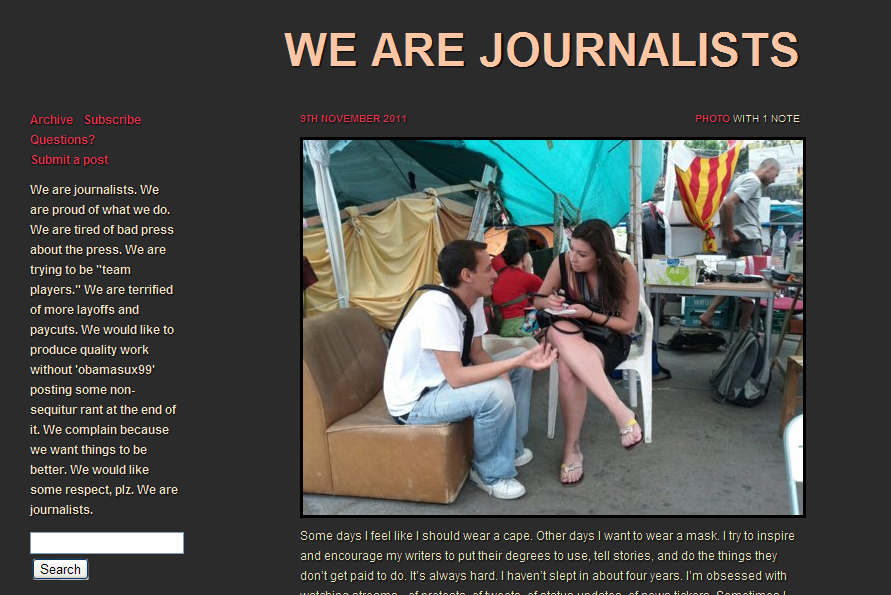 Want to feel inspired about what you do?
Spend a few minutes with We are Journalists, a Tumblr site for journalists about journalists. According to Romenesko, a St. Petersburg Times reporter patterned it after the Occupy Wall Street movement's We Are the 99 Percent Tumblr site.
My favorite line: "Don't call me 'the Media.'"
How many times have you been with family or friends and heard them go off on how "the media" are doing this or that while you're thinking, "Hello, I'm the media, too?"
Want to share your own journalist experience? Submit a post using this form.