Today's post comes from Beth Buczynski, a freelance writer and member of Cohere coworking community in Fort Collins, Colorado. Buczynski is co-author of Coworking: How Freelancers Escape The Coffee Shop Office (and Tales of Community From Around The World), writes about coworking for Shareable and Insteading, and loves chatting about freelancing on Twitter as @GoneCoworking.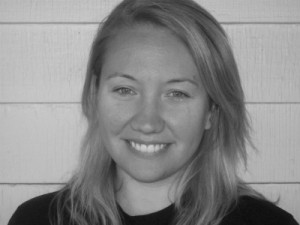 When you're your company's chief executive officer, marketing department and receptionist all rolled into one, finding time to develop a growth strategy can be difficult.
Instead of struggling on your own, put down roots in a coworking community. You might be surprised at how quickly your business flourishes when fertilized with support from other freelance professionals.
Escape The Coffee Shop
Many people fantasize about the freedom they'll find in the freelance life: You can set your own schedule, pick your clients and work in your pajamas. But working from home can be isolating and distracting.
As a result, freelancers often head to a coffee shop where they can find a free WiFi connection, enjoy a latte and be productive. Unfortunately, the cafe scene is no substitute for a real office – and have you ever tried to take an important client call during the lunch rush?
Another alternative is coworking. That's the name given to the growing trend of professionals coming together in a shared, collaborative workspace with an emphasis on community (not space), connections and productivity. As a movement, coworking started in the freelance business, but has expanded to include small businesses, nonprofits, remote employees and startups.
Be Independent Together
Currently, there are over 700 coworking spaces serving thousands of freelancers around the world. Many coworking spaces offers desks, high-speed internet access and meeting space. But that's not what makes coworking so crucial. Coworking also acknowledges the physical and emotional needs of independent professionals by providing them with a community where socialization and collaboration are readily available.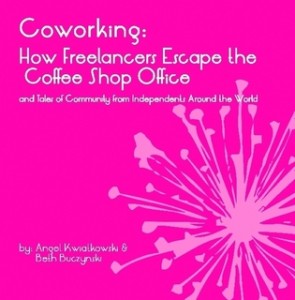 Coworking allows freelancers to participate in a workplace that is part support system, part educational network and part creative think-tank. This new approach to work recognizes that freelancers are social creatures who can accomplish more together than alone.
Sound too good to be true? Consider these findings from the 2010 Global Coworking Survey:
92 percent of U.S. coworkers report being more motivated and productive since joining a coworking space.
50 percent of U.S. coworkers report higher incomes since joining a coworking space.
91 percent of coworkers enjoy better interaction with others, both inside and outside their industry. Most make vital professional connections within two months of joining a space.
Access An Instant Network
By joining a coworking community, freelancers can connect with other independent professionals in their community. Because freelancers exist in a multitude of industries, that can mean tapping into a built-in network of web developers, accountants, writers, marketing specialists, bloggers and graphic designers to exchange ideas and collaborate.
Most coworking spaces invite freelancers to visit their community for a day or two at no charge. To learn what coworking options exist near you, try any of the following:
Special Offer: Until June 30, WordCount readers can receive 15 percent off the $6.99 list price of Coworking: How Freelancers Escape The Coffee Shop Office (and Tales of Community From Around The World). Use promo code WORDCOUNT at check out.