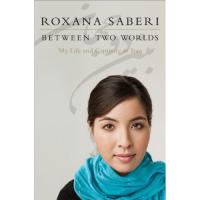 When last we left freelance journalist Roxana Saberi it was May 2009 and she'd just been released from prison in Iran after no less than Secretary of State Hillary Clinton  interceded on her behalf.
Saberi, 32, an American-Iranian broadcast journalist who'd lived in Tehran for six years researching a book on Iranian society, spent four months in the notorious Evin prison after Iranian officials first accused, then convicted her of spying for the United States.
After Saberi landed in prison, U.S. journalism groups and blogs, including this one, took up her plight.
Now Saberi, who freelanced for NPR, BBC, ABC News and others, is back in the news, promoting a book that's not one she ever intended to write.
Between Two Worlds: My Life and Captivity in Iran, released March 30, tells the story of her imprisonment, trial, eventual release, "and the faith that helped her through it all." After the U.S. State Department got involved, an Iranian appeals court suspended Saberi's eight-year sentence and she was allowed to leave the country.
This week, Saberi answered questions about her experience from Fresh Air's Terry Gross, including why she initially agreed to confess to espionage charges, and later recanted that confession. In coming weeks Saberi is also making appearances in New York and Washington D.C. (see all Saberi's upcoming events on her Amazon author page).
On April 12, Saberi will speak at a McCormick Freedom Project event at Roosevelt University in Chicago. The lecture is free but reservations are required; see more information here.