This week's good reads for writers come from freelancers and bloggers in the 2013 Blogathon.
My contribution to the Blogathon's annual group Haiku Day pays homage to Mad Men's penultimate season finale.

More on the Oregonian's conversion to a digital-first news outlet, plus other good reads for writers from this week.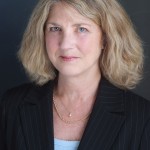 Pat Olsen discusses first-person profiles, stories written as if the writer is the person they're writing about.

Writing short takes skill. Here's how.

This graduation season, take a minute to applaud yourself for work well done, plus other good reads for writers from this week.

You can't expect to become a better writer – or blogger – if you don't read.

Deadlines piling up, or maybe you just need to make time to do a blog post every day? Here's how to speed up your writing.

Why fiction matters, intrigue at Wikipedia, advice for young freelancers, and more good reads from this week.

Turns out slideshows are tougher to tackle than you'd think. But there are simple ways to lessen the sting.