Browse:
Home
/
Uncategorized

Recapping advice I shared on an April 13 SABEW teletraining on working as a freelance business journalist.

Photos from the 9/11 Memorial.

Track an event like the 2014 FLX/WordCount Blogathon with a saved search, public list or by embedding a widget on your blog's front page to stream tweets.

Analyzing the "crosswordiest" words in NY Times crossword puzzles, finding insurance, embracing sponsored content, and other good reads from the past week.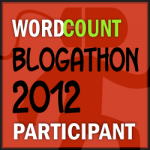 Take this poll to help me decide what new features to add to my annual 31-day blogging challenge, which starts on May 1.
This week, I'm hitting the road not once but twice for a work or work/pleasure trip. That's twice more than usual for me. Last year, I made business trips to Orlando, New York, Los Angeles and Chicago. And the year before that I traveled about the same amount. In my 20s while I was still […]
Join us on today at 10 am PT/1 pm ET to learn how to make more money from your freelance writing. Bring your questions and use #wclw to participate.
Great stories are built on great interviews. Here are some strategies I've used over the years to get interview subjects to open up about anything.