Browse:
Home
/
Newspapers
At WeMaketheMedia conference on Saturday, Nov. 21, at UO's Turnbull Center in Portland discussion will focus on creating a nonprofit news service in Oregon.

Tune into OPB's a.m. talk show, Think Outloud, Tuesday, Nov. 17, to hear me and other area reporters and editors discuss the future of local journalism.

A Northwestern University Media Management Center survey came up with six groups journalists fall into based on their desire for digital change.
Want to keep blogger readers coming back for more? Write on a regular basis, pick topics people care about and be upfront about relationships you have with sponsors. That's some of the advice I shared in a 3 Questions column I wrote in yesterday's Orange County Register. The column is regular Sunday feature compiled by […]
I live and work in Portland, Oregon, and this weekend's Best of WordCount is dedicated to the area's burgeoning media community: Can the techies save the news? – If  the scene at the recent BarCampPortland III meet up was any indication, that could very well be the case. The Smalltown News – Small newspapers are […]
The week's highlights from the freelance world and digital media business: Standing up for writers – Today is the 2nd Annual Writers Worth Day. Lori Widmer, a Valley Forge, Pa., writer, dreamed up the campaign to help writers and other freelancers do a better job negotiating fees and standing up themselves. I'm down with that. […]
The week's highlights from the digital media business: Imprisioned U.S. freelancer ends hunger strike – Roxana Saberi, the freelance broadcast convicted of spying in Iran ended a two-week hunger strike after Iranian authorities agreed to hold an appeal hearing for her next week. The Iranian-American freelance broadcast reporter was arrested in January and convicted of […]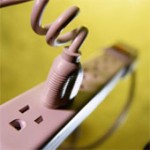 If you think reporters, editors, newspaper pundits, Sam Zell and the Sulzberger family are the only ones worried about the fate of the media business, you haven't spent a Saturday morning with a room full of geeks. At last weekend's BarCampPortland III meetup, the assembled developers, programmers and Web 2.0 entrepreneurs were just as concerned […]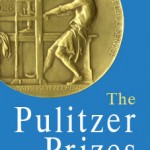 Here's what's been happening in the worlds of freelance writing and online media this week: Web-only news awards watch – The Pulitzer Prizes, the Oscars of the journalism business, will be announced on Monday and for the first time Web-only publications are eligible. According to this Editor&Publisher article, at least five online news organizations submitted […]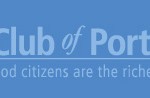 If newspapers as we know them go away, who or what will act as democracy's watchdog? That's the question of the day as the newspaper industry transforms itself, and the subject of a panel discussion this Friday, April 17, at the Portland City Club, a non-profit public affairs and research organization. Panelists taking part in […]