Browse:
Home
/
Media Business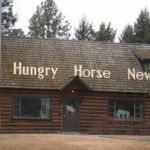 As winners of the news industry's major annual prize are announced today, it's a good time to remember a small-town journalist who made it big.
Come fall, the state's biggest news outlet will drop home print delivery to 4X a week, among other changes.

There's no mystery to getting press coverage for an issue or event – just a lot of research, planning and patience.

Shifting markets. Interactive storytelling. Web-based apps. Here's what self-employed writers need to know to make it this year.

The author and political commentator is starting a subscription-only blog, opening the door for other bloggers to consider following suit.
Mike Daisey, Jon Flatland and an Oregonian breaking news editor made headlines lately by being less than forthright. Why do writers lie?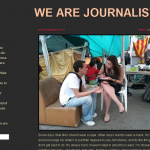 Want to feel inspired about what you do? Spend a few minutes with We are Journalists, a Tumblr site for journalists about journalists. According to Romenesko, a St. Petersburg Times reporter patterned it after the Occupy Wall Street movement's We Are the 99 Percent Tumblr site. My favorite line: "Don't call me 'the Media.'" How […]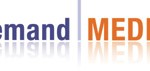 The controversial content site informed contributors last week it won't be making as many how-tos and other quick-turn assignments for the foreseeable future.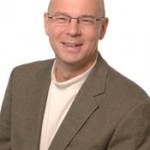 Mark Ranalli details what the site pays writers producing copy for its premium content division, and shares details of its June purchase by R.R. Donnelley.
Buried in Helium's Content Source publishers' contract is a clause every writer contemplating working for the content site should be aware of.