Follow these tips for pitching, reporting and writing articles – taken directly from editors – and you'll have publications clamoring to work with you.

Look past the rejections and curt behavior and you'll see editors are just trying to get their jobs done, and looking for writers who can help.

Some editors are a joy to work with – here's why.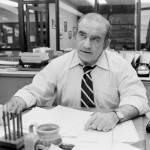 Writers, when you run into trouble on an assignment, don't panic, think like an editor.
As a writer, how can you separate yourself from the pack, from the SEO writers, from the newbies, would-bes and coulda beens? You think.
Because you're good with words doesn't mean you're good with people, but editors have to be good at both. Here are 8 qualities freelance editors have to have.

Announcing the editing project I've been working on since November – Inside Edge, a corporate finance news site from American Express and Federated Media.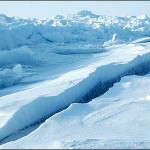 Last year was about sticking with what you were doing. Now, I'm hearing from writers, editors and publishers who're making major moves, all of them positive.
Among the best ways to get editors to respond to you faster is a killer story pitch, one "that's so perfectly honed to the editor's needs it's irresistible."
How do you act when the editor you write for today may be the writer you editor tomorrow?