Browse:
Home
/
Ron S. Doyle
Ron S. Doyle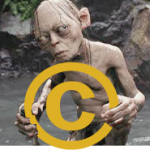 Web guru Ron Doyle shares simple steps to stop scrapers, mooches and web villains from stealing your content and protect your blog copyright.

Google Reader's demise should make you think twice about using RSS as a content delivery tool, according to writer and web guru Ron S. Doyle.
It's possible to have a successful blog without worrying about SEO, guest poster Ron S. Doyle finds out in a Q&A with The Happiness Project author Gretchen Rubin.