Photos from the 9/11 Memorial.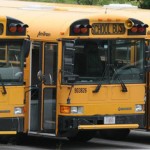 With Labor Day behind us and kids back in class, it's time to refocus. Here are 12 things writers can do to recharge and be ready for the rest of the year.

Do you say yes to low-ball assignments, bad contract terms or uncompensated revision requests because you don't know how to say no?

Here's a little vacation souvenir, my famous potato salad recipe.

In writing, as in love, things can go bad and you don't always know why.

The lead is one of the main building blocks of writing. Here are 7 types of leads, all of which will leave readers wanting more.

Use other people's time off to get a jump on your own business. Here's how.

Bloggers who get the most out of an event like the WordCount Blogathon are like marathoners, they plan for it.

Reading Lawrence Wright's Scientology tell-all, Going Clear, is like taking a master class in narrative nonfiction.

After I wrote about the death of my dog and faithful work partner, other freelancers shared stories about their own office buddies. Here are some.