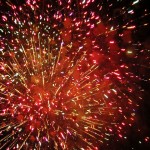 Congratulations, you've started a blog. Here's how to make sure it's a winner.
This blog's best offerings of the year, on writing, running a freelance business, working with editors and more.
In case you missed them the first time, here are posts that attracted the most attention this month.
Popular posts of the past month: interview tips, obituaries re-imagined, Annie Proulx on writing, changes at Demand Media, breaking into freelancing and more.
Popular posts of the past month: how to get more comments, a freelance assignment workflow guide, writing part-time and the 411 on social media press rooms.
Highlights from this blog during the past month: Helium Content Source, writing whitepapers, writers' conferences and working as a content strategist.
Running a list of your best-ever posts is great for driving traffic or introducing yourself to new readers. Read on for more reasons and how to create your own.
It's the ultimate Best of WordCount – a recap of my most popular posts ever on blogging, writing and running a freelance business.
Today I'm sharing lessons learned from the great authors, writers and editors I've written about here over time.
This edition of Best of WordCount is devoted to blog post titles. What good's a post without a great title? Find out how to take yours from 'meh' to marvelous.