Archives by date
You are browsing the site archives by date.

Follow these tips for pitching, reporting and writing articles – taken directly from editors – and you'll have publications clamoring to work with you.

An occasional series on songs to write by, be inspired by, or that capture the freelance spirit.

My response to the popular FB challenge to list your favorite books.

Photos from the 9/11 Memorial.

Understand what it is, find a niche, research potential clients, and other advice from pro content marketing writer Jennifer Gregory.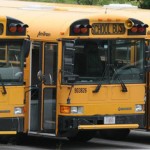 With Labor Day behind us and kids back in class, it's time to refocus. Here are 12 things writers can do to recharge and be ready for the rest of the year.