Archives by date
You are browsing the site archives by date.
A complete transcript of the July 31 #wclw chat, about books on writing, and books that inspire you to be better writers.

Think about what books inspire you, then join today's #wclw writer chat to talk about them. See you there!

Two more bloggers who've hit the 1,000-post mark share their stories, in the latest installment of this continuing series.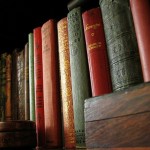 The next WordCount writer chat is Wednesday, July 31, at 10 am PT/1 pm ET. Our subject: best books on writing, and that inspire good writing.

Summertime and the living is easy. Kick back and enjoy the list of good reads for writers from this week.

This installment of my weekly advice column tackles what to pay someone for proofreading your work.

A Smithsonian Institute exhibit shares one-of-a-kind lists from Picasso, Calder and others.

Want an easy way to build a mailing list? Put an email subscription opt-in box on every post. Blogging expert Jeremy Page explains all.

Long-time bloggers share their most popular posts, personal favorites, and advice to anyone wanting to follow in their footsteps.

A great quote can make a story, while a bad headline can keep you from reading one. Check out those and other good reads for writers from this week.