Archives by date
You are browsing the site archives by date.
Meet up at 10 a.m. Pacific to discuss how freelance writers can LOI, pitch and network their way into new markets for their work. #wclw on Twitter.
Want to start freelancing, or get into higher profile publications? Join the chat and find out how. Wednesday, Nov. 30, at 10 a.m. Pacific on Twitter.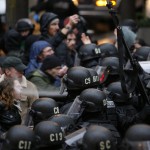 To do great writing, read great writing. Here's the great writing I've been reading this week: I don't write about local news, but I read it. This week I've been closely monitoring the Occupy Portland decampment and subsequent protests, which have included a walkout of Portland State University students, several marches, and yesterday's N17 occupation […]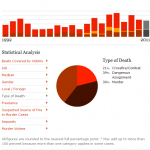 This Veteran's Day, let's remember journalists killed so far in 2011, including eight who've died in crossfire or combat, according to the CPJ.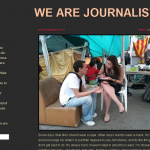 Want to feel inspired about what you do? Spend a few minutes with We are Journalists, a Tumblr site for journalists about journalists. According to Romenesko, a St. Petersburg Times reporter patterned it after the Occupy Wall Street movement's We Are the 99 Percent Tumblr site. My favorite line: "Don't call me 'the Media.'" How […]
This post was inspired by David Hochman, a Los Angeles freelance writer and the leader of UPOD, a Yahoo group for writers. In this post on his blog today, Hochman writes about the three words never to say to a writer: "How's it coming?" As someone who's worked as an editor and writer, I've probably said […]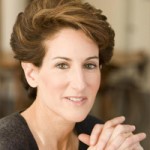 Read what the author of "Cleopatra: A Life" and other biographies says about research, organization and writing, from her recent Portland Literary Arts lecture.
If you read anything from this week, make it the Los Angeles Times' series on cars and the poor. It's timely, well reported and a potential game changer.

Read a snippet from a Q&A freelance writer April Choi did with me for Ebyline about getting paid to tweet, then follow the link to the original post.
Some freelancers keep expense receipts in a shoe box to deliver to their accountant before April 15. Others snap pictures of receipts with a smartphone to file into an electronic expense reimbursement app. Whichever camp you're in, there's no getting around taxes. Freelancers especially need to track income, expenses and deductions because ain't nobody else […]