Archives by date
You are browsing the site archives by date.
At the end of May, when enthusiasm for the WordCount Blogathon was running high, I was persuaded by bloggers who'd loved the experience to consider holding another event. I agreed, and announced plans for a mini-blogathon to take place in November. Time passed. And while I'm no less enthusiastic about blogging, this blog and the […]
On my latest reading list for writers: the Grey Lady's tribute to a female groundbreaker, Steve Jobs' biography, StreetFight, WAE Network, and more.
This installment of the Dear WordCount advice column looks at how a true beginner can get started in the writing business.
Attorney, columnist and former IRS special agent Julian Block answers your tax questions.
In football, acting, running a restaurant or writing – you may be a star, but if you don't perform when it counts, none of it matters.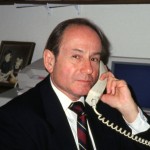 Tax expert and former IRS special agent Julian Bond shares tips for freelancers in the next #wclw chat for writers, Wednesday, Oct. 26 at 10 am PST. Be there.
No one should write for nothing. But there are other free things you can provide to improve your status at publications you write for – or want to write for.
Take this short poll to help me decide what to include in a panel discussion on web apps for writers at the ASJA 2012 conference next April in New York.
The pros and cons of working for yourself, a prize-winning journalism collaboration in Iraq, Roger Ebert's memoir and more must-reads from the past week.
What I learned about writing from the "Bird Cloud," "Shipping News" and "Brokeback Mountain" author's appearance at her recent lecture in Portland, Ore.