Archives by date
You are browsing the site archives by date.
The secret to achieving work/life balance as a freelance writer isn't that secret. It takes equal amounts of planning, goal setting, self discipline, self confidence and your own personal "cheer team." That's the advice that life coach Marla Beck shared during the yesterday's WordCount Last Wednesday live chat. Beck specializes in working with writers, and […]
Join us for the #wclw chat tomorrow, March 30 at 10 am PST, to hear life coach Marla Beck discuss how writers can find success & maintain work/life balance.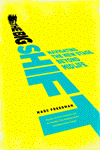 Big in China, The Big Short, and The Big Shift – three nonfiction books are my picks for what writers should be reading now.
Is work messing with your life? Join the next #wclw chat when life coach Marla Beck discusses how writers can achieve work/life balance. 3/30 at 10 a.m. PST.
Thinking of starting a Twitter chat for your blog, business or professional organization? Follow these steps to minimize problems and maximize success.
Hard as it is to get away when you run your own business, it's important to take time off to recharge mentally and physically. Here are some reasons why.
Great stories are built on great interviews. Here are some strategies I've used over the years to get interview subjects to open up about anything.

Trouble at NPR, layoffs at AOL, tools for curating news and inspiration from food writer Monica Bhide – all recommended reading for writers for March 11, 2011.

Journalists can use the microblogging network to crowdsource, build buzz for a story and a lot more. Read how.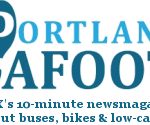 What does it take to run a one-person local news website? Find out in this interview with the journalist founder of Portland's magazine for the "low-car life."