Archives by date
You are browsing the site archives by date.
Demand Media IPO and other recommended reading for writers for Jan. 28, 2011.
If you're a fan of the WordCount writing blog, add the RSS feed to your blog reader, or sign up to have it automatically forwarded to your email inbox.
Join us for WordCount's monthly Twitter chat today from 10 to 11 am PST. To follow along, use the hashtag #wclw. The subject: search tools for writers.
WordCount's Jan. 26 chat looks at Google searches and other ways writers can search for story sources. Join us 10 a.m. PST on Twitter at #wclw.
To do good writing, read good writing. Here's the good writing I've been reading this week: Betty MacDonald was the original mommy blogger. MacDonald is the author of The Egg and I and subsequent memoirs about her life in and around Seattle in the 1920s, 30s and 40s, though most people know her better as […]
Help A Reporter Out (HARO) founder Peter Shankman gives tips for getting the most out of the story source-finding site popular with reporters and other writers.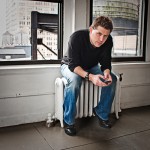 Help A Reporter Out (HARO) founder Peter Shankman talks about what has and hasn't changed since he sold the service to PR software maker Vocus in June 2010.
How does Malcolm Gladwell come up with stories? Read his explanation and more on generating story ideas, in recommended reading for writers for Jan. 14, 2011.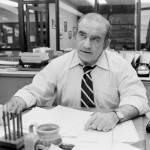 Writers, when you run into trouble on an assignment, don't panic, think like an editor.
Village Voice freelancer Rob Sgobbo had everything going for him. So why'd he fake a source? Here's a few reasons why some writers cheat, and why you shouldn't.