Archives by date
You are browsing the site archives by date.
These tips on SEO basics for writers are based on information shared during the Nov. 24 #wclw live chat with Internet marketing expert Jason Lancaster.
Sports Illustrated, John Canzano and other recommended reading for writers for the week ending Nov. 27, 2010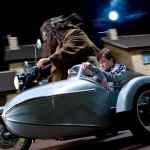 In honor of the release of Harry Potter and the Deathly Hallows, Part 1, I'm re-running a popular WordCount post on J.K. Rowling's writing style.
If you're a writer with questions about SEO, join us for the next WordCount Last Wednesday chat this Wednesday, Nov. 24 at 8:30 a.m. Pacific time. Hashtag #wclw
Like cash-strapped families cut back during the recession, writers should economize when it comes to the words they use. Here's 10 tips for doing just that.
The great unwashed, hackathons, getting organized and other good reads for writers for the week of Nov. 12, 2010.
In today's media business, the "c" word is "collaboration."
The Cooks Source roasting, a writer tries out Demand Media, ONA10 highlights and other recommended reading for writers for Nov. 5, 2010.
Tips on how to write, produce and market an ebook, based on the Oct. 27 WordCount Last Wednesday live chat with writer Susan Johnston.