Archives by date
You are browsing the site archives by date.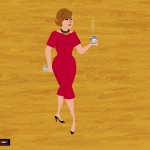 In honor of Mad Men's 2010 Emmy for best drama series writing, here's a list of the best blogs and bloggers covering AMC's hit TV show about the 1960s.
Details on how writers can start an e-newsletter, based on the Aug. 25 #wclw live chat with finance writer and long-time e-newsletter publisher Susan Weiner.
Join the WordCount Last Wednesday chat Aug. 25 at 8:30 a.m. PDT when financial writer Susan Weiner talks about using e-newsletters to promote your business.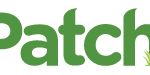 The good news is AOL is hiring 400 journalists to build out its Patch hyperlocal news network. The bad news is the hours and long and the pay is paltry.
It's the dog days of summer and nobody's around. If you're stuck working and have a few hours or days to spare, here are some freelance projects to tackle.
If big media can beat the recession by repackaging what they do to get more customers, freelance writers can too. Here's how to copy what the big boys are doing.
Thinking of freelancing? Here's a list of resources from this blog, including information on writing, finding ideas, working with editors, blogging and more.