Archives by date
You are browsing the site archives by date.
Tune into WordCount Last Wednesday's July 28 live chat to ask award-winning social media expert Carri Bugbee about using Twitter in your writing business.
What's the best way to save clips? Take this poll to find out how freelancers store their work. If you've got an unique solution, leave a comment to explain.
Online v. print, Henry Blodget, content farms, better blogging and more recommended reading for writers for week ending July 23
Hitting deadlines is one of the best ways to ingratiate yourself to editors you want to write for on a regular basis. Here's how.
When I came back to a full-time freelancing three years ago, I started a blog. The 500 posts I've done since then have literally changed my work life.
This flowchart of how a news story is conceived, researched, published and publicized applies to freelance journalists as well as major news organizations.
Thanks to online media, the language writers use has changed along with the rest of our profession. Here are a 12 words to know from the new freelance lexicon.
The latest post in a WordCount occasional series on writing basics looks at the quote. As one writer friend says, a boring quote is boring writing.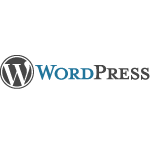 The following is a list of the best WordPress plug ins for writers mentioned during our recent WordCount Last Wednesday live chat. See more at #wclw.
We're holding the live chat on WordPress for writers today at 1 p.m. PDT that was postponed last week due to Twitter problems. Join us at #wclw.