Archives by date
You are browsing the site archives by date.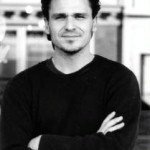 Dave Eggers, Jonathan Weber, Seth Godin and other recommended reading for the week ending Feb. 27, 2010.
Here's a list of journalism training websites that offer free or low-cost classes freelancers can take to pick up skills they need to create content online.
To do great writing, read great writing. Here's some great writing I've been reading during the week of Feb. 15-19, 2010.