Archives by date
You are browsing the site archives by date.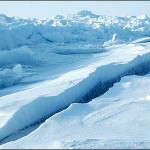 Last year was about sticking with what you were doing. Now, I'm hearing from writers, editors and publishers who're making major moves, all of them positive.
Among the best ways to get editors to respond to you faster is a killer story pitch, one "that's so perfectly honed to the editor's needs it's irresistible."
The 3rd annual WordCount Blogathon will see freelance writers blog every day in May. Help decide what new features should be added by taking this short poll.

NPR, the New York Times and other media outlets go behind the scenes to show how they're covering the aftermath of the devastating earthquake in Haiti.
How do you act when the editor you write for today may be the writer you editor tomorrow?