Archives by date
You are browsing the site archives by date.
The house is a mess. The bills are overdue. I missed a deadline. I haven't signed my son up for a single summer camp or planned the family's summer vacation. I've been too busy blogging. For the past month I've posted here every day. 31 days, 31 blog posts – a couple more actually because […]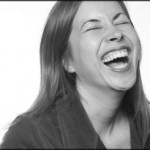 A writer, we'll call her "X," was frustrated with what she felt was a lack of editorial oversight on Examiner.com, the Denver-based content aggregator. So she gamed the system. X, who has clips from big name publications like the Los Angeles Times, LA Weekly and Sunset magazine, wrote a series of Examiner.com pieces that she […]
Here's what I've been reading this week: The Editor Unleashed The Editor Unleashed Guide to Good Blogging – Good advice from the former editor of Writer's Digest. The Huffington Post 13 tips for actually getting some writing done The Urban Muse I Said, He Said, We Said – Picking a point of view for your […]
I have a confession to make. I am a Web content writer. Do I write for Web content aggregators? No. I write for magazines that publish stories in print and online. I write for business and trade magazines that publish some stories in print and some online. I write for e-zines, news sites and custom […]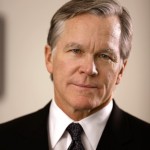 A funny thing happened on the way to compiling this list of digital media trendsetters. I'd put out a call to writers and editors on LinkedIn asking for names of industry folks I should include. But instead of news industry luminaries, I kept getting social media trailblazers. Wait a minute, I wanted to say, you […]

If you're getting into freelancing these days, one option is writing for content aggregator sites like Helium, About.com, Associated Content or HubPages. These companies pay writers to create massive amounts of content to help the sites rise up to the top of Web searches and make more money on click throughs. But for freelancers, there's […]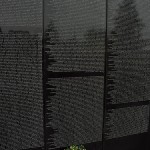 There's more to life than work, even for the self-employed. Go on a picnic. Take a bike ride. Hike through the woods. Enjoy the day. WordCount will be back tomorrow.
Here's what I've been reading about freelancing, writing and the online news business I've been reading this week: On writing: How do you learn to write – From a literary agent, writer and book editor. 5 tips for citizen journalism from ProPublica's new 'crowdsorcerer' 16 things you learn in j-school – Journalism basics You don't […]
I'm using the blogathon and the holiday weekend as motivation to do some blog housekeeping – all the better to avoid the real housekeeping I should be doing. I've been working on my blogroll, which has been neglected for too long. The great thing about a blogroll is you can make it anything you want […]
Yesterday, long-time freelancers Tim Beyers wrote a guest post here explaining why freelancers shouldn't write for content aggregators, and he singled out Helium as an example. His post prompted Barbara Whitlock, Helium's new member outreach manager, to reply. Instead of burying what Whitlock had to say in the comments under Beyers' post (where you can […]