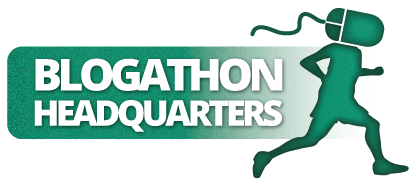 Registration is now open for the 6th annual WordCount Blogathon, which takes place June 1-30, 2013.
The Blogathon is an annual community blogging challenge that brings together freelancers, writers and bloggers for the purpose of improving what they do by posting to their respective blogs every day for a month.
Registration for the 2013 Blogathon opens May 8 and stays open through May 31 at 8 p.m. Pacific time/11 p.m. Eastern time. Late comers can participate unofficially after registration closes but aren't eligible for raffle prizes.
REGISTRATION IS NOW CLOSED
Why Blog 30 Days in a Row?
It's hard to blog 7 days a week, and for 11 months out of the year I don't. Unless you're running a news site or making 100 percent of your income blogging, I don't recommend posting once or more a day 365 days a year.
But there are plenty of reasons why it pays to become obsessed with blogging for a short time, including to:
Gain experience to look for paid blogging work.
Gain expertise in a subject you want to write about for paid markets.
Build traffic.
Establish yourself as an expert.
Build a personal brand.
Promote a book, e-book, e-newsletter or other product or service you're selling or hoping to sell.
Start a blog – or a second or third.
Improve your SEO skills.
Make money from advertising, affiliate programs or other blog-based enterprise.
How to Register
When you register you will automatically receive:
A Blogathon badge to display on your blog. If you're not sure now to put the Blogathon badge on your blog read this: How to put the Blogathon badge code on your blog.
The WordCount newsletter. During June, the newsletter shares news and updates about the Blogathon, plus blogging tips. The rest of the year, the newsletter brings you the latest and greatest from the WordCout blog.
NEW! Information about the Blogathon's Facebook page, which participants can use to share links to their posts, ask questions and cheer each other on.
What's Next?
Got questions about the Blogathon or how to blog 30 days straight? Attend the Blogathon kick-off chat on Twitter on Wednesday, May 29, at 10 a.m. Pacific time/1 p.m. Eastern time. Use #blog2013 to participate.
Start planning your posts! Here are some resources: 31 blog post ideas for 31 days.
Watch for the Blogathon calendar of events. As in years past, the 2013 Blogathon includes a kick-off chat and wrap party, both on Twitter, as well as a number of (optional) theme days. I'll post the Blogathon theme days in coming weeks.
Anyone who registers and makes it all 30 days is automatically entered in a raffle drawing for writing-related prizes. Winners are announced during a Blogathon wrap party on Wednesday, July 1, at 10 a.m. PT/1 p.m. ET.
More Info
Watch your blog reader or this space for blogathon updates between now and June 1.
If you have general questions, leave a comment here, write me at wordcountfreelance@gmail.com or catch me on Twitter, @michellerafter.
Follow the 2013 Blogathon on Twitter using the hashtag #blog2013.
Thanks again for visiting, we'll see you in the Blogathon.