Browse:
Home
/
how writers can use Twitter
how writers can use Twitter
Read a snippet from a Q&A freelance writer April Choi did with me for Ebyline about getting paid to tweet, then follow the link to the original post.

Journalists can use the microblogging network to crowdsource, build buzz for a story and a lot more. Read how.
Tune into WordCount Last Wednesday's July 28 live chat to ask award-winning social media expert Carri Bugbee about using Twitter in your writing business.

My work life feels like it revolves around Twitter. I recently: Pitched a story about Twitter. Found sources for the story on Twitter. Had sources use Twitter to publicize the story once it went live. Watched my Twitter followers have a real-time debate over pros and cons of issues raised in story. Had a Twitter [...]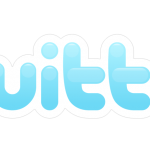 A  freelance writer friend found me on Twitter this week so I sent a note welcoming her to the service.  As it turns out, she's been there for a while, just tweeting on a different account. My friend explained that she has two Twitter accounts, one she set up specifically to track developments in an [...]
There is no such thing as a dumb Twitter question. When you're learning to drive, are you dumb because you don't know how much pressure to apply to the gas pedal? No. When you're learning to dance, are you dumb because you step on your partner's toes? Clumsy maybe, but not dumb. Just learning. It's [...]
Pass the crow. Five months ago I couldn't be bothered with Twitter. Now I'm here to say: I get it. Last fall I started hearing more writers talk about using Twitter for work, so in December I signed up. It's easy: you pick a user name and password, write a brief description of yourself, upload [...]