Browse:
Home
/
freelance writing advice
When it comes to sources, start out by playing by the rules, and if that doesn't get you what you need, break them.

Best posts of the past 12 months on writing and blogging basics, running a freelance writing business, tech tools for writers and more.

Skim through Regret the Error's collection of the best – and worst – corrections of the past year to see how many ways reporters can get things wrong.

A good read is a story you can't put down once you start. Here are 5 examples from this week, including a NY Times profile of style maven Stacy London.

I don't regret my decision to be a writer and mom, but I've had to work hard to do both. Here's how.
2012-2013 writing conferences, e-books, organization, self promotion and more.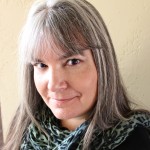 The acquisitions editor for Adams Media's new romance imprint explains how freelancers can break into this spicy staple. First and foremost – do your homework!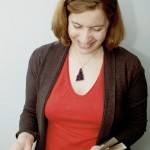 The biggest obstacle to getting your writing business to the next level could be – you. Here's how to get over yourself.
This is the latest installment of Dear WordCount, an advice column that answers your questions about writing, blogging and running a freelance business. Dear WordCount: A client is asking if I can produce 500-word articles they would post under their name for a trade association. Another client asked me to write and produce a four-page, [...]
Join us on today at 10 am PT/1 pm ET to learn how to make more money from your freelance writing. Bring your questions and use #wclw to participate.