A publisher loves your blog posts so much they're going to re-run one on their site — but can they?

This WordCount guest post from author, blogger and writing coach Nina Amir explains how she turned an idea into a blog, and a blog into an Amazon bestseller.

This installment of the weekly advice column for writers looks at setting fees for ghost blogging services and other social media management.
It's been two weeks since the 2010 WordCount Blogathon ended, enough time to ponder what I learned from blogging every day in May.
It's here, the 2010 WordCount Blogathon, with more than 100 writers and bloggers posting every day in May. Follow the fun on Twitter at #Blog2010.
Give blog posts that didn't get enough traffic the first time around a second chance as a "best of" post, either by itself or in a compilation.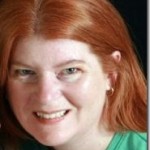 When it comes to Twitter, does it feel like the parade's passing you by? Don't let the fact that 50 million people discovered it before you stop you from giving it a whirl. If you have a blog, Twitter is not only a good way to promote your blog, it's also an idea factory you [...]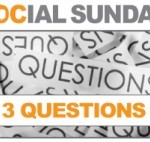 Want to keep blogger readers coming back for more? Write on a regular basis, pick topics people care about and be upfront about relationships you have with sponsors. That's some of the advice I shared in a 3 Questions column I wrote in yesterday's Orange County Register. The column is regular Sunday feature compiled by [...]
When was the last time you looked over your old blog posts? You should, because your readers are. If you're like me, you probably spend more time thinking about whatever it is you're working on today or have to start next week. But there's value in looking in the opposite direction. This hit home this [...]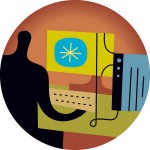 The house is a mess. The bills are overdue. I missed a deadline. I haven't signed my son up for a single summer camp or planned the family's summer vacation. I've been too busy blogging. For the past month I've posted here every day. 31 days, 31 blog posts – a couple more actually because [...]