An occasional series on songs to write by, be inspired by, or that capture the freelance spirit.

Understand what it is, find a niche, research potential clients, and other advice from pro content marketing writer Jennifer Gregory.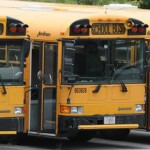 With Labor Day behind us and kids back in class, it's time to refocus. Here are 12 things writers can do to recharge and be ready for the rest of the year.

Do you say yes to low-ball assignments, bad contract terms or uncompensated revision requests because you don't know how to say no?

Here's a little vacation souvenir, my famous potato salad recipe.

In writing, as in love, things can go bad and you don't always know why.

Use other people's time off to get a jump on your own business. Here's how.

After I wrote about the death of my dog and faithful work partner, other freelancers shared stories about their own office buddies. Here are some.

Sometimes all you need to tell a story is your phone. Here's my story from Portland's biggest parade of the year.

Our 14 year old dog was more than a pet; he was my long-time office mate and a fixture in my freelance life.