This installment of my weekly writing advice column looks at when it might make sense to let an organization re-run your work for free.

Everything you need to know about the most popular blogging challenges, including 30-day, weekly and ongoing events.

Bloggers who get the most out of a daily blogging challenge like the WordCount Blogathon are the ones who plan for it.

Here are the 10 most popular posts that ran on WordCount during June, in case you missed them the first time around.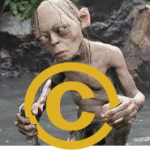 Web guru Ron Doyle shares simple steps to stop scrapers, mooches and web villains from stealing your content and protect your blog copyright.
A list of winners of $1,200 in raffle prizes given away in the 2013 Blogathon. Thanks again to sponsors of the event!

Join us to celebrate finishing the 2013 Blogathon challenge to post 30 days in a row. We'll also announce winners of $1,200 in #blog2013 raffle prizes.

They say summer in Portland doesn't really start until July 5. I've got a different way of telling and it has to do with #blog2013.

Answers to your questions about blog spacing issues, and the 2013 Blogathon.

My monthly Twitter chat moves to Monday, July 1 for the WordCount Blogathon wrap party. Join us at 10 am PT/1 pm ET.