Browse:
Home
/
News & Views

Taking the 30-day Blogathon challenge is a great way to start a blog. Here are some easy steps to get a blog up and running.

Make a list, set a timer, turn off distractions, work more hours — and other tips for gettting work done when you're under the gun.

Sign up today for this free community blogging challenge to post every day in June. Read this to find out more.

A Canadian writer explains how the event jump started his freelance career in this first in a weekly series of Blogathon success stories.

Turns out slideshows are tougher to tackle than you'd think. But there are simple ways to lessen the sting.

Freelancer and author Mark Pendergrast explains his approach to revising his book, For God, Country & Coca-Cola, for the second time.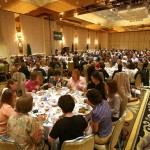 You paid big bucks to attend a writers conference. Here's how to make sure you get your money's worth.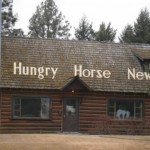 As winners of the news industry's major annual prize are announced today, it's a good time to remember a small-town journalist who made it big.

This year, after I pulled together my return I took another to see what it could teach me about my writing business. Here's what I learned.

The 10-year-old group represents more independent workers than any other organization. But what you don't know about them may surprise you.