Browse:
Home
/
News & Views

Follow these tips for pitching, reporting and writing articles – taken directly from editors – and you'll have publications clamoring to work with you.

An occasional series on songs to write by, be inspired by, or that capture the freelance spirit.

My response to the popular FB challenge to list your favorite books.

Photos from the 9/11 Memorial.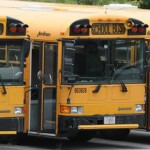 With Labor Day behind us and kids back in class, it's time to refocus. Here are 12 things writers can do to recharge and be ready for the rest of the year.

Do you say yes to low-ball assignments, bad contract terms or uncompensated revision requests because you don't know how to say no?

Here's a little vacation souvenir, my famous potato salad recipe.

In writing, as in love, things can go bad and you don't always know why.

The lead is one of the main building blocks of writing. Here are 7 types of leads, all of which will leave readers wanting more.

Use other people's time off to get a jump on your own business. Here's how.