Browse:
Home
/
News & Views

Working for free and pulling all nighters were two stupid things I did during school that paid off later in my career.

Make a list, set a timer, turn off distractions, work more hours — and other tips for gettting work done when you're under the gun.

Letters of introduction matter, though it could be months – or even years – before they pay off.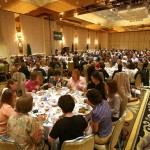 You paid big bucks to attend a writers conference. Here's how to make sure you get your money's worth.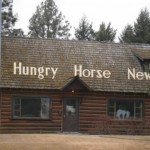 As winners of the news industry's major annual prize are announced today, it's a good time to remember a small-town journalist who made it big.
Recapping advice I shared on an April 13 SABEW teletraining on working as a freelance business journalist.

I mapped out trends in my freelance writing business for 2014 – here's what I learned.

Trade magazines and b2b publications can be tough to break into, but can lead to ongoing, lucrative work. Here's what to know.

The past few years have been some of the best of my career. As Thanksgiving approaches, here's a list of everything I'm grateful for.

Content marketing writing work is evolving to include long-form narrative multimedia storytelling, like this OPEN Forum project I just worked on.