Browse:
Home
/
Dear WordCount

A publisher loves your blog posts so much they're going to re-run one on their site — but can they?
When it comes to sources, start out by playing by the rules, and if that doesn't get you what you need, break them.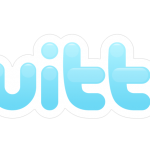 The more people follow you on Twitter, the better you can use the social network to find sources and promote your work. Read on.

There's no mystery to getting press coverage for an issue or event – just a lot of research, planning and patience.

A story is only as good as the research that goes into it. Here's how to get better at digging up data, without adding a lot of extra time.

Four simple methods for figuring out what to charge for a writing project.

I'm a big believer in laying your cards on the table when it comes to sharing what freelance clients you work with. Here's why.

People don't respond to email messages like they used to. Here are some suggestions for bettering your odds of getting a reply, and an interview.

If you're spending too much time on meetings and not enough on work, here are some tips for cutting back.

What to do when you fall out of love with your blog.